Weekend Meets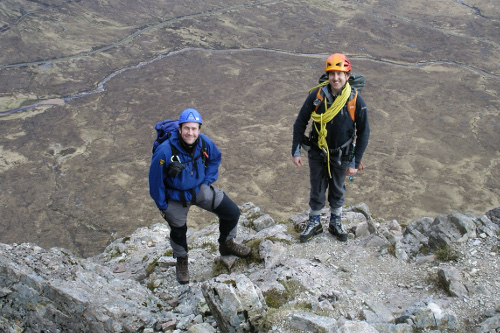 The club runs weekend meets approximately every two weeks throughout the year. These cover a wide range of venues throughout the Highlands and the Islands of Scotland, with occasional trips to the Lake District and further afield. Accommodation is typically in dorm rooms with bunks or alpine platforms. Information about the hut's facilities is shared along with sign-up information – please make sure you read this so you know what to bring.
Sign up for meets using our online membership system, or by contacting the meet secretaries. The preliminary cut-off for sign-ups is usually the Thursday night nine days before the meet. If the meet is over-subscribed a ballot (where names are selected at random to determine who gets a place) is held at 9.30pm. Club members have priority over non-members in the ballot and the full meet fee must be paid in order to sign up. If the meet is undersubscribed, then sign-ups will continue on a first-come first-served basis and non-members are welcome to sign up at this point.
Transport is usually by private car. After the ballot a Google Doc is circulated to those going on the meet to help coordinate lifts. Please do fill in your contact details and whether you are driving or you need a lift. There may be special arrangements when ferries are involved or access is difficult such as at Strawberry Cottage or on Arran and the Google Doc can be used to coordinate these as well. Ultimately it's up to you to make arrangements to get to and from the meet or to fill up the spaces in your car. The meets secretary can and will help and facilitate but we're not wholly responsible.
The Google Doc can also be used to coordinate meet activities, although final decisions are usually made on the meet. Activities are not organised by the club, but most members are often happy for others, including novices, to join them. If you're at all unsure, others on the meet will be happy to help you pick an appropriate walk. Please make sure you have appropriate clothing and equipment for the activity you choose.
The club also has communal gear to hire for those who need it.
Further details including the Club's policy on refunds, children and dogs are included in the Meets Policy available at the link. Any queries please contact the Meets Secretaries using the details on the Contact page.